Fatz caught up with MsRea in her busy schedule to answer a few questions and wow! MsRea has been a busy lady! B O Double S right here and the talent to match. You can guarantee MsRea is one to keep your eye on, she has so much going for her with no sign of stopping or slowing down. A big thank you for her time and effort to answer these and people should appreciate good hard working talent like MsRea as she has done this interview for her fans to have a insight into some of what this lady does.
So since our last interview (oct 2013)what has happened with your music?
Gosh! So much has happened. I have been working on my first Album 'Life Is Just A Journey' which has gone live to iTunes on Saturday 1st March! I've also just opened my own Label Rough Diamond Recordings. And signed myself. Its been a busy few months but now onto the next project!
Whats next for MsRea on the music scene?
I will be releasing a Video & Single release which has been completed. Just need to organise my video which you can look out for!
What new tracks have you got out?
I've got a few unheard tracks on the album which are really good! Ive tried to show everyone how versatile I can be and that I like to challenge myself.
Have you got a summer jam lined up?
I have A LOT of summer Jams lined up! Will have another huge release in June! But that is ALL I'm giving away! This release you will see a whole different MsRea!
Have you been busy writing a lot of tracks?
I don't tend to write music, I tend to get sent a beat, then load it onto logic and freestyle. I always feel I need to connect with a beat to be able to give it my best.
Theres a lot of work you do, how do you fit in making music as well?
I am actually very lucky with my work. It allows me hours in the day where I can record and fit what I need to get done in. I also work ahead of schedule. At the moment I'm working on a project for May/June. To be consistent you have to work ahead of schedule!
Did you have a break with your music, or just keep it on the low?
I did take quite a long break with music. I do feel that alot of unheard artists don't receive the support they need to be recognised. When you see gigs you always see the same names on the flyer. I decided I would do more research into the industry and how I can help myself.
Have you lined up any collabs?
I sure have a few lined up. Not just located in the UK but overseas. The thing is with collabs you never know how long they can take to come through so I'm on a waiting game with them.
Have you ever thought about a video freestyle, something like sbtv's or fire in the booth?
I have always dreamed of hitting up big media sites like SBTV. However embarrassing it is to say I have been emailing channels for a video but had no response yet *hides face* Let's hope one day I will get a response and be able to show the world more of what I can do!
Whats going on with the mixtape or album you have lined up?
Well the album is finished and goes live 1st March. It has some great artwork and a huge variety in music styles. I am very nervous to see whether it will get supported as it is my first. But looking forward to having something up!
Do you feel your music career is going the way you want it to?
I feel its heading in the right direction. Just need to stay consistent. I felt I wasn't consistent last year. I put out good tracks for the sake of it instead of planning each release and doing it properly.
Are your fans still supporting hard?
I do have some amazing supporters and they do give me such motivation. I believe this album release will be a realisation of who does really support the journey.
Have you gone through any changes in your music since we last spoke?
I have definitely realised I can do more genre's. I tried house for the first time this year and released three on the album. I think you are always evolving and growing so any change or improvement is a positive thing.
Go support MsRea and buy buy buy!! BIG Support to this lady come on!! #Talent 
MsRea on soundcloud!!! Click HERE!!!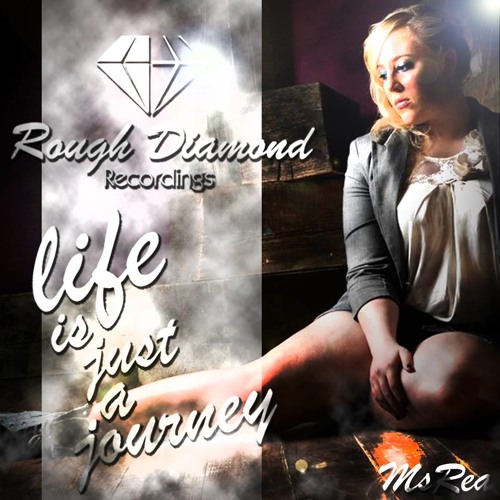 MsRea on twitter OFFICIAL Click HERE!!